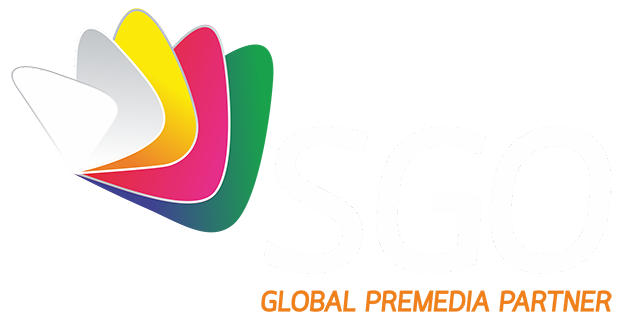 Job Role
An exciting role, leading one of our flagship US accounts from the London office.
Working closely with client stakeholders and the internal team, you will be responsible for strategies to protect and develop revenue, maintain and build critical client relationships and for the effective management of your team.
Reporting to the Commercial Director you will effectively forecast revenue and projected growth, enabling effective resource plans to be developed.
As the first point of contact for the client, you will develop strategies to gain their trust, build your own credibility and be confident having strategic and high level creative conversations. Selling in concepts and opening new avenues will be second nature.
You will be joining at an exciting time of change for the business; the ability to respond positively to change and to motivate your team will be critical.
Ideally your experience will include Global Retail clients. An aptitude for languages, particularly the ability to speak German to conversational business level will be a distinct advantage

Responsibilities
Creating and maintaining long lasting client relationships.
Develop existing and new client relationships to open new opportunities and increase turnover.
Ensuring client needs are being met and executed to the highest standards.
Communicate with clients professionally, building client relationships to inspire trust and confidence in the Company.
Promote effective communication through strong and lasting relationships internally, facilitating a meaningful interaction at peer level and between departments that ensures the efficient and smooth running of the business.
To provide strategic direction to clients where required and lead conversations that direct clients.
Leading your team effectively; inspire, mentor and coach direct reports and all members of the department.
Provide advice and guidance on interpreting and communicating client briefs to your team and often your peers.
Managing budgets within your team & account and ensuring KPIs are met.
Identify opportunities for cost savings and process improvements.
Be a driver of change and lead from the front where process and technology upgrades are being implemented in the business.
A high level of emotional intelligence is required, along with cultural empathy that will ensure you relate and are credible to clients in Europe and the US.
Due to the changing nature of the business we require you to be flexible. As a term of your employment you may be required to undertake such other duties as may reasonably be required of you.
To be successful in this role you will be required to:
Report to the Commercial Director
Demonstrate the ability to build and develop high performing teams to deliver sustainable and profitable growth.
Operate well in an extremely fast moving environment
Demonstrate the ability to lead the department successfully
Be a strong and motivational leader
Be able to lead and drive multiple projects, working to tight deadlines and changing priorities
Be highly precise with exceptional attention to detail
Possess strong business acumen and have a full understanding of the commercials behind the client services department
Have a strategic approach
Be extremely cost aware to drive profitability
Efficient management of staff costs within your department including enhancing motivation techniques and ensuring staff retention
Maintain proven long standing relationships – knowledge of branding, packaging design and packaging artwork is essential
Have 5+ years of account management experience
Demonstrate a thorough understanding of internal design agency procedures and standards, client expectations, and the demands for executing a high turnover of artworks for a major retailer (thousands of SKU's per year)
Possess FMCG packaging experience from conceptual design through all stages of the artwork process
Have experience of dealing with clients with high expectations within a pressured environment delivering to tight deadlines.

Attributes
Highly organised, deadline and results driven
Conscientious, reliable, good attendance and timekeeping standards
Excellent attention to detail and works with precision
Effective project manager, able to manage workload
Honest, trustworthy, and able to work unsupervised
Demonstrates initiative, is creative and contributes ideas
Pragmatic approach to problem solving without cutting corners
Friendly, approachable, respectful and a positive team player
Flexible, adaptable, calm whilst working under pressure
Professional with excellent communication skills
Proactive, takes ownership of daily tasks with a can-do attitude
Must be able to work flexibly to meet the needs of the business

QUALIFICATIONS
Bachelor's degree in business administration or related fields.
At least 5 years of experience as an Account Director.
Proven management experience.
Knowledge of market research techniques.
Working knowledge of CRM software.
Understanding of budgeting and reporting.
Exceptional interpersonal skills.
Excellent organizational, negotiation, and leadership skills.
Outstanding critical thinking and problem-solving skills.